Safe and secure on-site document destruction.
Secure Shredding Services for every business with unneeded or confidential paper documents.
Applied Innovation Shredding Services provide a flexible, scheduled service to collect and destroy your paper documents. All paper waste is shredded onsite and transported to a recycling facility where it's compacted and recycled into paper goods. Applied Shredding Services are compliant with data protection regulations and are NAID AAA Certified®.
Our team of experts creates a plan to meet your organization's needs. Whether you require weekly or monthly pick-ups or more shred bins in your office, we structure our agreements to fit your business.
When it comes to costs, Applied is always clear: there are no hidden fees or surprise costs, making it easy to predict and budget for your shredding services.
Environmentally Intelligent
Applied's Green Report translates your shredding into savings for you and the environment. Everything we shred is recycled, and each recycled ton reduces our carbon footprint by 165 gallons of water and 17 trees.
When you need to destroy sensitive financial or medical records, we make sure your documents remain secure and confidential until shredded on site. Our locked bins can only be opened with a key or code unique to your business.
We know how quickly documents can pile up. Our One-Time Purge option is designed for businesses who need a single clean out of unwanted documents. Whether you have a few file cabinets or a warehouse full of outdated, confidential documents, Applied can help. Our team brings trucks to your location to destroy unwanted documents on site — efficiently and securely.
Just like paper documents, hard drives contain confidential data that needs to be disposed of responsibly. Applied trucks are designed with specific technology for shredding hard drives, so your hard drives can be destroyed in front of you, leaving your confidential data inaccessible.
Our Secure Shredding Process
Applied delivers secure shred bins or bags to your location. You use these containers to dispose of unwanted paper documents.
Together, we create a routine schedule that meets your shredding your needs. Our shredding experts pick up paper waste and shred all documents on site.
Your shredded documents are transported to a recycling facility where they are compacted and made into new consumer goods like paper towels.
Applied provides a Certificate of Destruction on the day of shredding and includes a copy with every invoice.

Choose Shredding Services from Applied Innovation
Applied shredding experts are attentive to your organization's needs, fully transparent in their work, and customize a plan to fit your needs and requirements. Our scheduling is flexible, there are never hidden fees, security is our top priority, and we are NAID AAA Certified®. When you choose Applied, you know you're choosing a local partner, managed and staffed by people who live in the same communities we serve.
Technology and People to Move Your Business Forward
Cubic Feet of Landfills Saved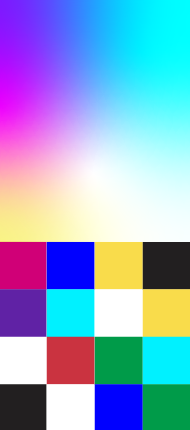 "...It's the responsiveness and the timeliness and their willing[ness] to personalize the service to our needs that is very important to me. It's been a great partnership with Applied Innovation."
Frequently Asked Questions