Imaging, Technology, and Automation Solutions for Education
You don't need a PhD to know educational institutions have a lot of critical data to manage, from financials and enrollment information to student and staffing records. Applied Innovation's friendly technology experts get top marks for their decades of experience helping schools protect against cyberattacks, ensure FERPA compliance, and keep online and connected classrooms up and running.
Our state-of-the-art printers and copiers support schools of all sizes and help them control costs with our one-price-per-print solution. Your campus will get top marks for adding a layer of security with print management software, and using Shredding Services to destroy confidential information.
From managed IT to internet-enabled phone systems, strong cybersecurity to fast, reliable internet and from backup to disaster recovery, Applied Innovation supports your school on campus or in the cloud. Our remote monitoring and help desk support users and empower the 21st century classroom.
Even on a small campus, admission forms, student records, and financial aid paperwork are kept in multiple places. Our Document Workflow and Robotic Process Automation offerings streamline repetitive processes, improve productivity, and free staff to work on critical tasks.
Administration + Student Services
Electronically collect, manage, and share student records, including 504s and IEPs, with easy, secure document retrieval from anywhere. Also, implement a records retention schedule.
Seamlessly recall any student records while working inside your Student Information System (i.e., no toggling between multiple systems).
Initiate applications via an e-form and automatically notify personnel an action is needed to validate application completeness and initiate reviews.
Easily store and manage contracts approvals, changes/expiration notices, and contract extensions.
Automate AP tasks to ensure timely payments and capitalize on early-pay discounts. Generate notifications and invoice exception reports for school leadership.
Technology Infrastructure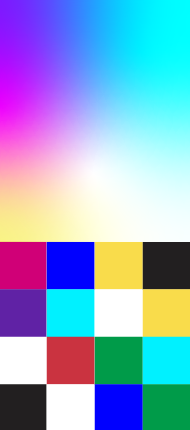 "Their philosophies, their priorities, the things they value, really are customer centered. They're dependable. They live up to what they promise. They exceed your expectations. It's worked out to be a great relationship and one of the most satisfying contracts I've ever had."
Convenient Locations to Serve You
From preschool to graduate school, educational institutions need smart solutions for data management, printing, cybersecurity, and more. Teach at the top of your game with Applied Innovation experts — just a call, click, or visit away with offices in Michigan, Indiana, Ohio, and Tampa, Florida.