Imaging, Technology, and Automation Solutions for Business
From finance and legal to marketing and sales, from a single employee to collaborative solutions, we help you streamline operations, strengthen security, and automate repetitive tasks for greater productivity. Managed IT, automation, imaging services, and more: if it's part of the business of doing business, it's part of Applied Innovation.
We outfit your business with the right devices and help manage printing costs by implementing a solution with one simple cost-per-print, toner and service included. Easily track usage by department or employee. We also provide shred bins to ensure all sensitive business information is destroyed and disposed in a safe and secure manner.
If your IT team needs extra assistance, or you're looking for a trusted partner to help you grow, our technology services can support your needs. We deliver the highest level of expertise for your network, security, voice, data backups, help desk, and more. Your business runs securely, compliantly, and reliably, 24 hours a day.
Automating parts of your everyday workflow may seem daunting, but we make the process as friendly and approachable as our team members. Businesses large and small rely on Applied for incremental automation to gain efficiency, save money, and free up staff to work on more critical revenue-generating tasks.
Automate digital and physical invoice processing. Scan, store, and automatically route invoices through approvals, exceptions, and reconciliations, and integrate with financial systems.
Archive financial documentation in a compliant manner with automatic document retention schedules. Access key documents directly from your financial or ERP system and quickly and easily publish reports.
Automate repetitive processes, including employee status changes, and time off, extended leave, and expense requests. Scan, store, and retrieve records from any location.
Manage all hiring process documents from one centralized system. Route key forms to new hires, hiring managers, IT, finance, facilities, and more to initiate steps in the hiring process.
Upload orders in any form to initiate an order process workflow, assigning tasks to multiple departments throughout an organization. Provide order statuses to clients and staff in real time.
Compile relevant information related to a contract or case. Manage version control, send change-notifications to relevant parties, and ensure an accurate audit trail.
Technology Infrastructure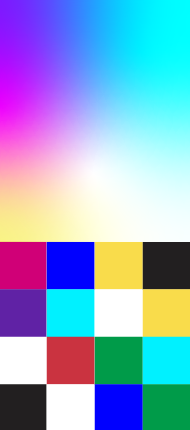 Our experience with Applied Innovation has been phenomenal. They have helped us every step of the way and made great suggestions on how to improve our processes. Any work they've done for us has been completed correctly and saved us countless man hours. And we've made good friends along the way.
Convenient Locations to Serve You
Seamless corporate or small business operations require on-demand support from managed IT, copy, print and automation professionals. Get it done with Applied Innovation experts — just a call, click or visit away with offices in Michigan, Indiana, Ohio and Tampa, Florida.