Every Other Week Updates from The Squad
Welcome to The Scoop! Your new hub for everything marketing related. We've gathered a lot of feedback from voice of field and one of the greatest challenges we've uncovered is there being multiple streams of communication related to marketing initiatives.
The purpose of The Scoop is to create a constant stream of communication and keep you in the know. This landing page will be updated every other Thursday. You can use this platform to stay up to date with marketing projects and get involved with the marketing of Applied Innovation.
So, enjoy The Scoop… before it melts.
Casino Royale Featured Prizes
Our prizes keep getting bigger and better every year! We are excited about our lineup so far, and have a few other surprises up our sleeves for the night of. The only way you'll find out is to join us! Tickets are still available – fingers crossed you'll win one!
Employee Promo Codes:
$5 off a Single Ticket: CASINO5 
$10 off a Double Ticket: CASINO10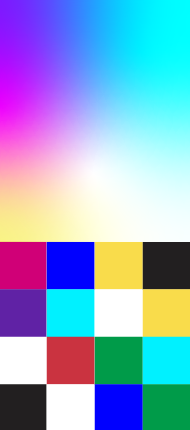 We are looking to create a database of content (videos, blogs, etc) that will answer frequently asked questions from our customers and prospects. Knowing that you have regular interactions with our clients, we are looking for your insights and suggestions. Please fill out this survey with requests you've received from customers, or ideas of helpful videos that we can have to grow our assets. 
Examples:
How to change a toner cartridge.
Explain Capture as a Service and Why I Might Need It.
How to add an employee to scan to email on Ricoh Copier.
Casino Royale Press Release
Wondering what to expect at Casino Royale? This is a night of entertainment and philanthropy, all in support of Children's Healing Center. For more information on what to expect, read the official press release at the link below.
SOLUTION SPOTLIGHT: Did you know IT departments spend 15% of time on printing issues and that 64% of small businesses can't track print costs? This can be a big expense for ALL businesses. Luckily, we have the Managed Print Services department at Applied Innovation to help with that. Our team is second to none and can help our prospects and customers understand their print environment. We've been working hard on creating an MPS Playbook for all sales reps as a one-stop-shop with questions, objection handling, collateral, and MORE. Check it out and start turning in leads today!
Document Workflow for K-12
We've taken our Automation offering a step further and created a space on our website and in our print collateral that offers comprehensive insights on how our Document Workflow Solutions can boost efficiency in areas like AP departments, student records, contracts, and human resources.
These solutions are crucial for schools' digital transformation, and we've seen substantial success in this field. If you have a school that is ready to take the next step with us, please send in a lead!
Grand Rapids Gold Sponsorship
For the third consecutive year, Applied Innovation is delighted to be a sponsor of The Grand Rapids Gold! The Gold, the NBA G League affiliate of the 2023 NBA Champions, The Denver Nuggets, is set to kick off their season on Sunday, November 12th at 7PM. This season, they are scheduled to play a total of 24 games, 13 of which will take place on weekends at the Van Andel Arena.